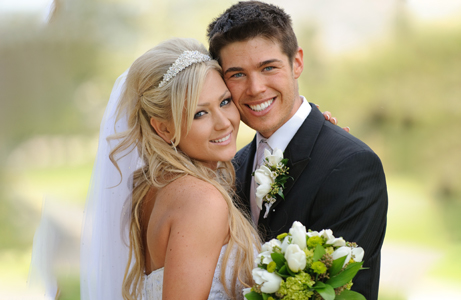 Find the finishing flourishes for your big day with our spectacular collection of wedding designs. Arrive in style with stunning diamonds for the gushing bride, meaningful pieces for the bridesmaid to stylish accessories for the charming groom.
Wedding Collection
Whether you're looking for modern styles or simplistic and chic, we've got a design for those must have pieces for your wedding day.
Personalised Jewellery
Make words last beautifully with our personalised jewellery collection. Carry your finest moments close to yourself and get the perfect piece embedded with beautiful words that you want it to say!
Wedding Gifts
You've got the invite, now it's time to get the gift for the happy couple. Don't forget those special to your big day, find a special way to say thank you.
Wedding Essentials
Don't overlook the small things, add the wow factor to your wedding day with those little finishing touches.
Shop your favourite stone
Whether you're inspired by vintage pearls, sparkling Swarovski or the classic diamond we have something to suit every style.